Description
Wall Bar Multi Adaptor
Available in:
Ash
Club-Sport
Oak
Cherry
Walnut
The MultiAdapter is an ideal accessory, developed from a simple, basic idea and providing a whole range of new exercises. Hook into any rung for use the handlebars for triceps dips or turn over for the horizontal bar to fold out. Both options will let you add specific exercises to complete your workout.
– dimensions: approx. 28'' x 20'' x 13'' (W x D x H)
– weight: approx. 12 kg
– made of metal and wood
– can be hung into rung of your choice
1 unit – 2 functions: Simply turn upside down and hang onto bar.
Please note: WallBars are not included.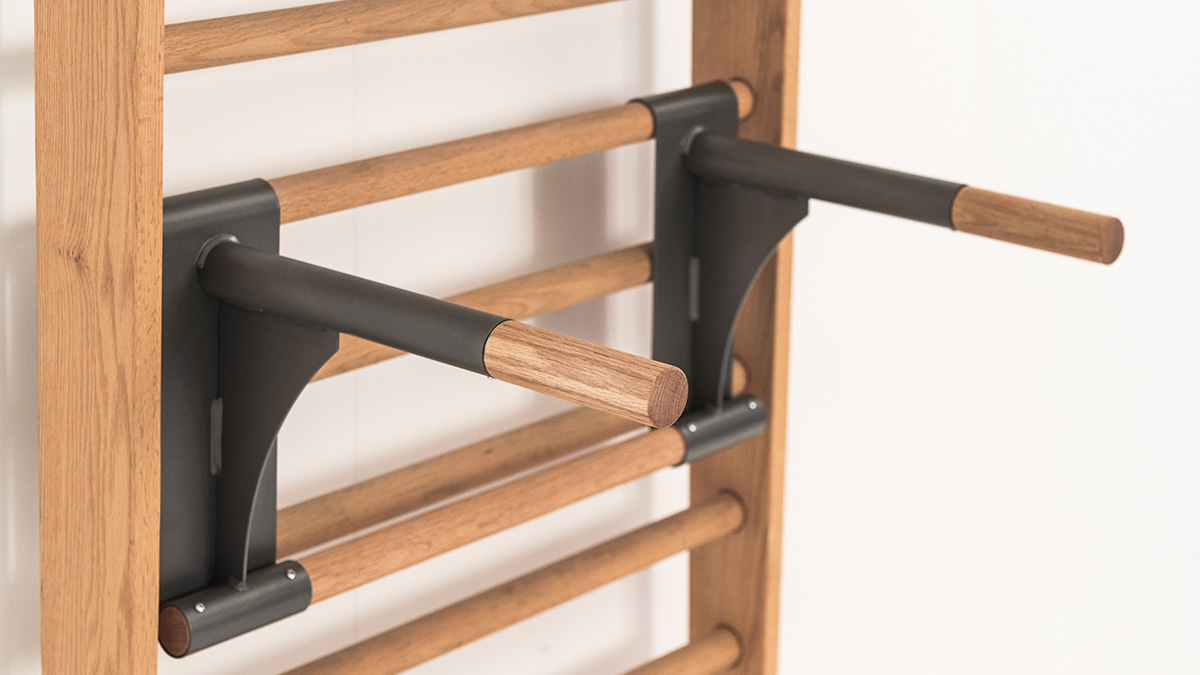 High-Quality Workmanship
The MultiAdapter is made of high grade wood and solid metal, ensuring our renowned quality and precision workmanship.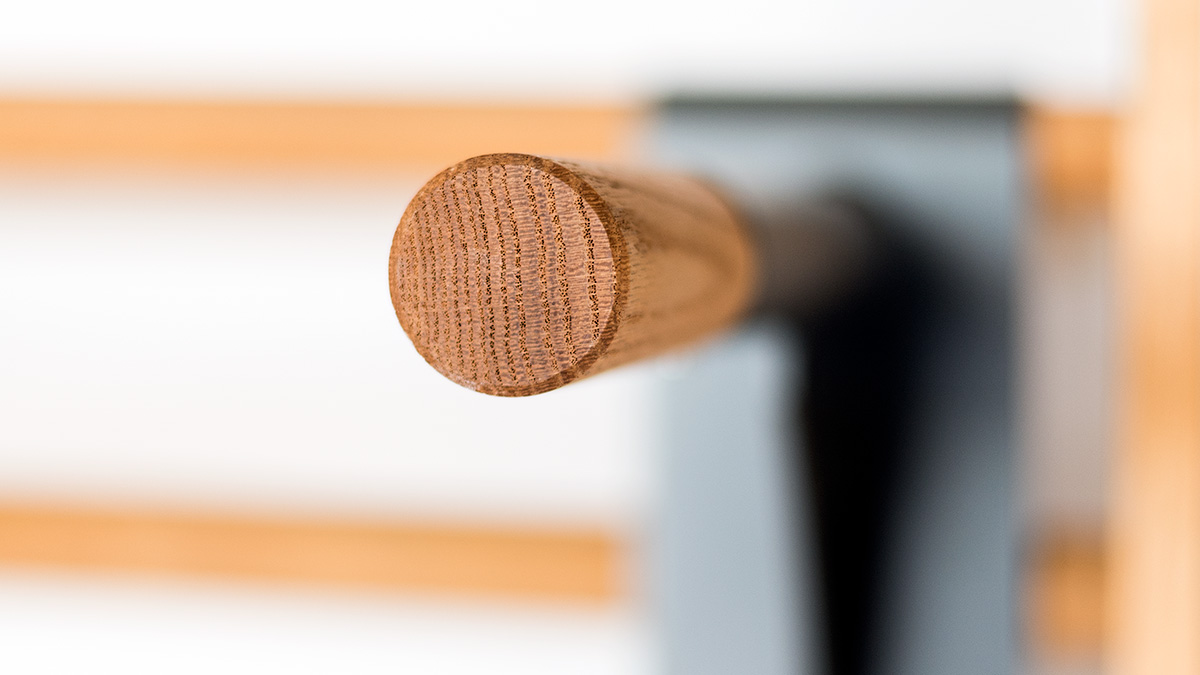 Guaranteed Stability
Strong hold and guaranteed stability. The natural wood grain provides a comfortable, safe grip.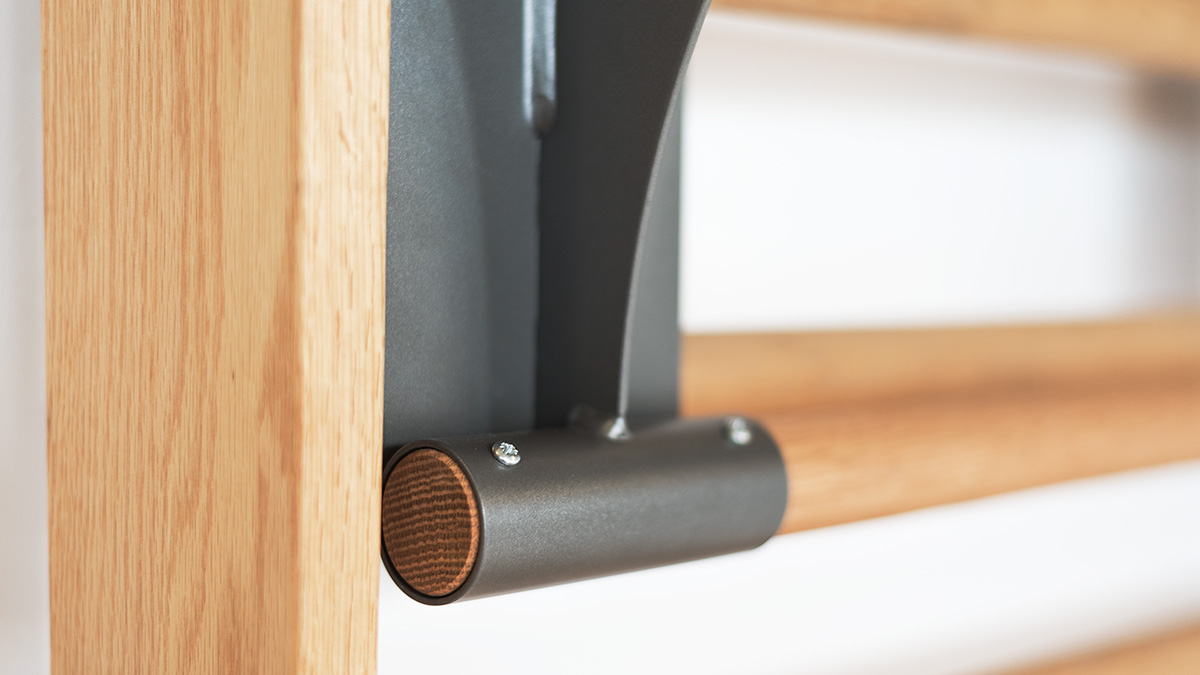 Sleek Design
Sophisticated, eye-catching design – this combination of wood and metal will fit any interior environment.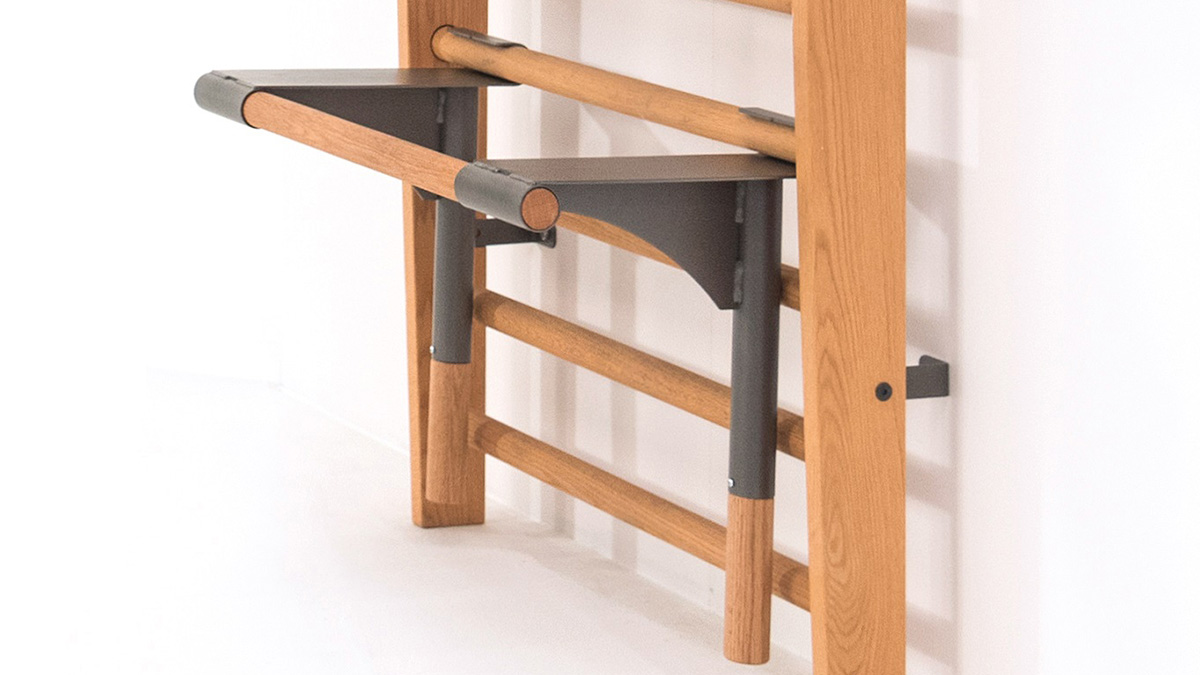 Range of Use
More than just an attractive design: Train with on the MultiAdapter for a whole range of further, specific exercises targeting all muscle groups.